Michelle Allard – Owner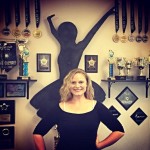 Michelle's love for creative movement started at the age of three when she took her first dance class.  She started teaching dance while in high school and then furthered her passion for dance at Iowa State University, where she received her minor in dance. Michelle studied modern dance, choreography, early childhood education, dance composition, dance history, dance appreciation, and the teaching of children's dance. Michelle joined the Iowa State University Modern Dance Company, Orchesis, where she worked with numerous dance professionals and guest choreographers. While in Orchesis, her choreography was selected to represent Iowa State University at the American College Dance Festival in Wisconsin.  Michelle also worked as a dance instructor for American Dance Federation, traveling across the country leading dance camps and choreographing for high school dance teams. After college graduation, Michelle has continued her education taking classes from dance professionals from The School of American Ballet, The Joe Tremaine Dance Center, Juilliard, and many other accredited dance schools and companies. Michelle makes a special effort to keep her teaching and education skills updated in the areas of Ballet, Pointe, Tap, Jazz, Hip-Hop and Modern. Michelle was awarded the outstanding choreography award at the Legacy Dance Competition and the Midwest Starz Dance Competition.  Her piece "Us" was selected out of over 140 routines to receive the choreography award and she has also received a choreography award for her piece "Say Yes" which was also selected among over 140 routines. Her dancers have also been awarded for their outstanding technique.
Paige Kinsey – Dance
Paige has been dancing for 14 years.  She grew up dancing at Michelle's School of Dance and is trained in Pointe, Ballet, Lyrical, and Hip-Hop.  In high school Paige was on the dance team all 4 years.  She was a member of the All Iowa Dance Team for 1 year and participated in state solo competition for 2 years.  Paige was also a class assistant at the studio while she was in high school and gained the experience needed to teach her own classes.  Paige was an assistant choreographer last year for Pointe and Hip-Hop.  Paige has also continued her dance training by taking classes from Krista Miller with KBM Talent and has gone to other dance conferences in the Midwest. She continues to educate herself in dance technique and choreography.
Laura Badger – Dance and Tumbling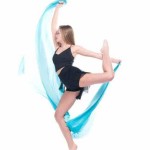 Laura has been dancing for thirteen years at Michelle's School of Dance. She is trained in Pointe, Ballet, Lyrical and Jazz. For the past three years, Laura has assisted Michelle at the studio where she has gained all the experience needed to teach her own classes. Laura has taught Sunday School, babysits and is a nanny in her free time and loves working with kids! Laura has competed with MSOD for two years, where she earned awards for her technique and performing skills, along with placing with high honors on the national stage. Laura was also on the North Polk Dance Team for all four years of high school. Laura has been assistant tumbling teacher for two years and has been assisting Geena Pilcher with classes this summer to further her knowledge in tumbling and acrobatics. In the future, Laura plans to further her dance education at Iowa State University, along with attending classes and conventions where she will keep up with the quickly changing dance world. Laura recently took classes from Krista Miller and Autumn Miller with KBM Talent and Mather Dance Company as well as Kalani Hilliker from Abby Lee Dance Company and Club Dance.
Tory Pfannkuch- Tumbling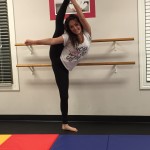 Tory has danced at MSOD for six years, including competing for the studio for one year. Prior to dancing, Tory took tumbling for many years at a variety of gyms. For the past few years she has assisted Geena Pilcher with tumbling at MSOD, and taught tumbling by herself as well.  In high school, Tory was a part of the North Polk Dance Team for three years, football cheerleading for four years, basketball cheerleading for three years, and show choir for four years. All of those activities increased her knowledge about dance and choreography. Tory's inspiration to teach increased by being a part of dance and cheer clinics, babysitting, and choreographing for activities within her sorority. Recently, Tory has taken tumbling lessons at Iowa All Stars and dance classes at Iowa State University. This year Tory will be starting the Cheer and Pom classes  at MSOD and cannot wait to see the program grow.
 Sydney Markert – Summer Dance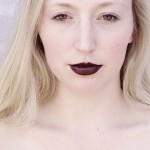 Sydney began her early dance training in Ankeny, Iowa at Moore Dance and later trained privately with Nancy Overturff in many different styles of dance. She studied extensively in ballet and pointe at Iowa Ballet Academy and Capital City Dance Center in Des Moines as well. Sydney has performed numerous roles in Iowa Dance Theatre's Nutcracker including the role of the Sugar Plum Fairy in 2013. She has performed in IDT's  Cinderella Ballet, was second runner up in the Bill Riley Talent Search 2012,  was the 2011 Miss Dance of Dance Masters of Mid-America,  was the Iowa State Drill Team Association's senior scholarship recipient, and has placed in the top ten of numerous dance competitions. She has studied dance during the summer at Joffrey Ballet, NYC;  Giordano Jazz Workshop, Chicago;  Dance Masters of America, Orlando; Hubbard Street Summer Intensive, Chicago; and River North Dance, Chicago. Sydney is currently pursuing a Bachelor of Fine Arts in Dance at the University of Arizona in Tucson, Arizona. Sydney has had the privilege of performing a variety of works by Michael Williams, Ami Earnst, Sherry Zunker, and James Clouser.  Sydney looks forward to sharing her love for dance with other dancers of any age!
Angie Jacobs – Pre-K & Kindergarten Dance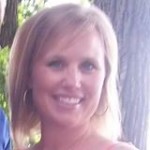 Angie Jacobs is the newest instructor to join Michelle's School of Dance.  Angie began her love for dance when she was five years old where she started dancing at Moore School of Dance under the instruction of Nancy Moore Overturff.  There she danced for 12 years in ballet, jazz and pointe.  Angie went on to study at Iowa State University.  While at Iowa State Angie continued taking dance classes and graduated with her degree in Early Childhood Education.   She has had experience in teaching ages from preschool to high school and previously taught pointe classes for Michelle at her old studio.  She is currently a preschool teacher at North Polk Central Elementary, as well as, the dance team coach for North Polk High School.  Angie will be teaching the preschool through kindergarten classes at the studio.
Taylor McCombs – Dance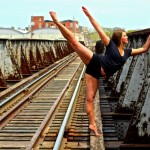 Taylor has been dancing for 12 years at Michelle's School of Dance.  She is trained in Ballet, Pointe, Lyrical, Jazz, and Tap.  Taylor has assisted Michelle now for one year and is excited to be taking on her own classes this year.  Taylor also competed at Michelle's School of Dance for 2 years and received many awards at the regional and national level.  Taylor has also been a part of the North Polk Dance Team for 4 years.  She is continuing her dance training at Iowa State University where she is part of the Modern dance company, Orchesis.  She continues to educate herself in dance by taking classes to earn her minor in dance at ISU.  She plans to attend more dance conventions to gain more knowledge of the ever changing dance world. We are excited to have her on our staff!